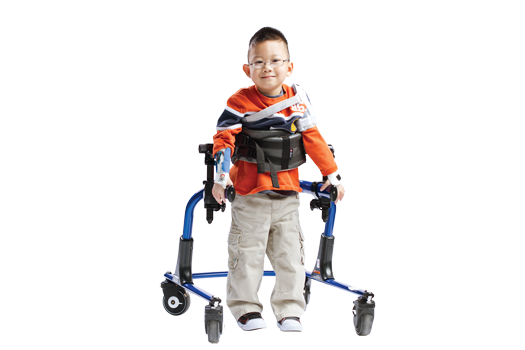 Change for Liam is putting one foot in front of the other. 
Liam is a four-year-old who greets everyone he meets with a high-watt smile. Liam has arthrogryposis, a rare condition that causes stiffness in many joints and weakness in the muscles of his limbs. He could hardly move when he was born.
Liam started coming to Holland Bloorview at two-years-old and now has a health care team dedicated to improving the use of his limbs. With a lot of intense therapy, Liam can now walk on his own, and use both of his hands to grab for items like his favourite toy trains.